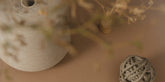 Mantero and the Products
Our commitment is to make beautiful products and garments of the highest quality. 
With creativity, technological innovation and research, our goal is to inspire meaningful actions that continue through generations.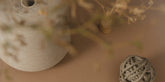 -50%

-50%

-50%

RESILK

-50%

RESILK

-50%

-50%

-50%
• We obtained the Global Organic Textile Standard (GOTS) certification for the weaving and printing of silk and cotton fabrics. This is the most important standard for the sustainable production of clothing and textiles made from natural fibres from organic farming.
• We are a Better Cotton Initiative (BCI) member, the world's most extensive programme dedicated to sustainable cotton. Better Cotton is more sustainable than conventional cotton because farmers receive training on how to use their water resources and reduce the use of fertilisers and pesticides.
• We obtained the internationally recognised Recycled Claim Standard (RCS) certification for recycled textiles which guarantees the traceability of materials in the production chain to ensure that recycled material is correctly identified.