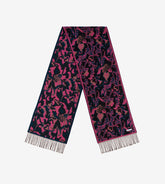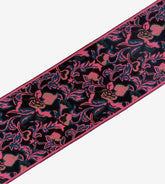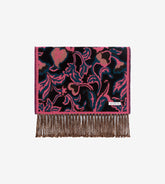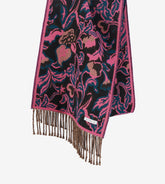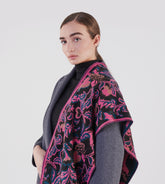 Details

Size 35x200 cm. Double-face stole with feathers on the two short sides. Made in Italy.
Composition and Washing

100% Wool Jacquard. Dry clean or hand wash in cold water with a detergent for delicate cloths. After washing dab water excess with a towel. Iron without steam and at a maximum temperature of 110°C with a light cotton cloth between the iron and the cloth. Do not tumble dry. Do not use bleach. All our products are made from carefully selected, high-quality fabrics. Please use the cloth carefully and gently to ensure that it lasts longer.
Shipping and Returns

The products will be delivered within three working days from the order acceptance at the cost specified on the website. Delivery times may vary during the year. Returns can be made within 14 working days of product receipt.
Customer care
SKU:
20 -01234 000 26613 A7739 02