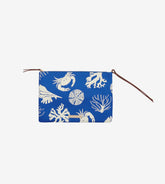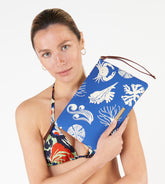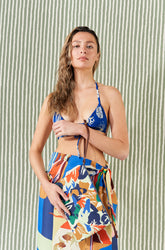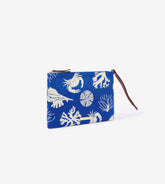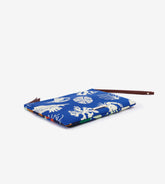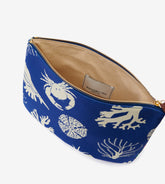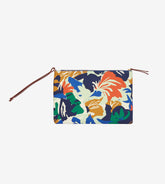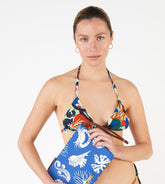 Details

The New Lucia pouch is made of cotton velvet. It has rounded edges, a leather handle that makes it "graspable", and a microfibre interior. It is the perfect choice for carrying your most precious objects when used on its own, as a small handbag, embellished with the golden brass tag, or worn together with the Tote. Compact but capacious. Elegant yet practical. The pouch is made less delicate thanks to the stain and anti-drop treatment performed on the fabric. Made in Italy. The product image is for illustrative purposes only and the product may vary depending on the positioning of the print.
Composition and Washing

100% Cotton - Details: Leather - Lining: 100% Polyester. Dry clean. Do not iron. Do not tumble dry. Do not bleach. All our products are made from carefully selected, high-quality fabrics. Please use the cloth carefully and gently to ensure that it lasts longer.
Shipping and Returns

The products will be delivered within three working days from the order acceptance at the cost specified on the website. Delivery times may vary during the year. Returns can be made within 14 working days of product receipt.
Customer care
SKU:
20 -01293 000 230M7 790 02