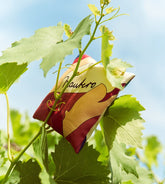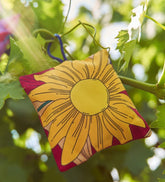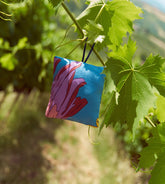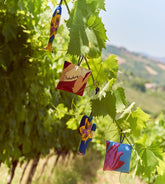 Details

Silk sachet with fresh lavender inside. Made in Italy, in collaboration with San Patrignano. The product image is for illustration purposes only and the product may vary depending on the positioning of the print.

Dimensions W 11 cm H 11 cm.
Composition and Washing

100% Silk - Lining: polyester and lavender.
Shipping and Returns

The products will be delivered within three working days from the order acceptance at the cost specified on the website. Delivery times may vary during the year. Returns can be made within 14 working days of product receipt.
Customer care
SKU:
20 Q0284F 000 0SACCH 00SCLAV 001ASS